Welcome to
2006 World Boomerang Championships
in Asahikawa
(Updated on July 19th, 2006)
The results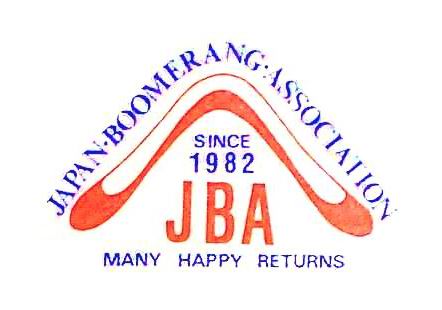 For further information, inquire to :
Japan Boomerang Association
e-mail to; Japan Boomerang Association
2006 WBC Committee
== Important notice ==
*In the individuals, Rob Burwell of Australia won for the Accuracy-100. Haruki Taketomi of Japn won both MTA-100 and Trick-Doubling. Yasuhiro Togai of Japan won for Aussie-Round. Fred Declercq of Swiss won for Fast-Catch and Fridolin Frost of Germany won for Endurance.
When you arrive at Japan, please change to Japanese yen. We can not accept the card but only Japanese yen cash. Otherwise, you need to go to the bank to change. Only a few banks will be available for exchange the foreign currency n Asahikawa.
*If you are planning to use a train from Sapporo to Asahikawa, please access the following website. You will get the information you need.
http://www2.jrhokkaido.co.jp/global/index.html
For the extra nights of the Tokiya-tei hotel, the rooms we allocate may be changed as other customers will stay as well. We have occupied the Tokiya-tei hotel between July 7th and July 16th. Please do excuse any inconvenience caused by this.
*We shall try to wait for your arrival at Asahikawa airport or Asahikawa Railway station as much as possible. If you can not find our staff, please make a call to Tokiya-tei; phone number is 0166-63-0111. Yoshi is to be in Asahikawa from July 6th. Those who arrive at Asahikawa before and on 6th of July, please make a call to Tokiya-tei and ask Togai, who is to be in Asahikawa from July 1st. Yoshi's mobile(cell) phone is 090-1110-2456.
*Please review the Final Rulebook and confirm the contents. We proceed to make a copy for each team captain. After making a copy, any point you need to discuss will be carried out at IFBA General Meeting and/or the Captains' Meeting.
*The schedule shall remain the original as shown in the website, which is different from the description in the rulebook. We will not have adequete rain days. We have propagated the schedule to all the authorities and have printed in the pamphlet and poster. We ask your understanding and agreement on this matter.
*We will put a corner to sell your boomerangs and goods. If you would like to do so, please bring them with you to sell for just beginners. Here, I would like to ask your consideration that those who will buy your boomerangs at the corner are just beginners. " Safety First". If you are to sell or exchange your professional boomerangs to the WBC participants, please do so within the Tokiya-tei hotel.
We will have an auction night, in which we would like to ask your donation of items including your boomerangs. In the auction, all the money will be used for the running cost of the championships. We do appreciate your assistance and cooperation.
Just two more weeks to go!! We are trying to organize the things with our greatest efforts, but still very untidy and on the way.
*Please let us know your time of arrival at Asahikawa(JR station or Airport) if you have not, so that we can pick you up properly.
*Please send us the confirmation sheet as soon as possible for those who have not sent the sheet to us.
*We will have the captains' meeting on July 8th after the reception party and will have IFBA general meeting on July 10th.
*Preliminary Rule Book has been updated with some modifications.
*The circle layout on the field has been added. Please check them.
The commission charge by the bank (SMBC) in Japn shall be included in your payment, if you use the bank. The charge may be 2,500 Japanese yen.
*If you need the SWIFT CODE of the bank for the payment, it is as follows;
SWIFT CODE : SMBCJPJT
*If you are planning to accompany your wife or friend(s), please inform us as soon as possible. If you call for a specific room, we may ask you to share a room of four persons with two couples. The number of the rooms for two persons is very limited.
*Registration fees will be slightly increased as we will use the rooms with less people than the hotel capacity. Please understand the situation.
*Please send your face photo by e-mail. We are preparing 2006 WBC identification card for each one of you.
*When you send e-mail, please always put "2006WBC" on the title, that is "Re: 2006 WBC - - - , or - - - for 2006 WBC" so that I can distinguish proper e-mails from nuisance ones. There are quite a few nuisance e-mails and I can not helperasing them without opening.
*Please notify your team members' names and the brief profileby 5th of February. They will be used for the introduction of throwers in the 2006WBC leaflet.
*The way of payment has been added. The payment shall be made by the end of May, 2006. Please access "Payment for Registration Fees".
*The website for Asahiyama Zoo and Otokoyama Sake Brewery is shown at the bottom of "SCHEDULE" site.
*Medical Insurance ;
Please be noted that JBA will not take any responsibility for the payment of your accident or sickness during staying in Japan.
I would like to ask all the participants and or visiters that each one of you shall have your own insurance for accident and sickness during staying in Japan.
What JBA could do is to assist for the first-aid as much as possible. Asahikawa is a big city with a population of 600,000 people and there are quite a few high level hospitals and clinics.